Welcome To Our Website

Study medicine in Eurasia
Masterlink Group is a leader in Medical student recruitment and recruitment for other studies including engineering, Business management, IT and other specialties. Masterlink has been actively involved in educational exchange process and student recruitment for Higher education in CIS countries. We deliver world class services from the time you apply to the time you finish your studies. Our offices in CIS countries deliver full support to all applicants on reasonable prices.
About Moscow
Moscow is the Capital of Russia Federation with population of about 15 million within the city and around 25 million within the metropolitan area. Moscow is the major political, economic, cultural, and scientific center of Russia and Eastern Europe.
According to Forbes 2013, Moscow has been ranked as the ninth most expensive city in the world by Mercer and has one of the world's largest urban economies, being ranked as an alpha global city according to the Globalization and World Cities Research Network, and is also one of the fastest growing tourist destinations in the world according to the MasterCard Global Destination Cities Index.. The city is well known for its architecture, particularly its historic buildings such as Saint Basil's Cathedral in Russian architectural style with a richly decorated and multicolored facade. With over 40 percent of its territory covered by greenery, it is one of the greenest capitals and major cities in Europe and the world, having the largest forest in an urban area within its borders.
The Moscow Kremlin and Red Square are also one of several World Heritage Sites in the city. Moscow is considered the center of Russian culture, having served as the home of Russian artists, scientists, and sports figures and because of the presence of museums, academic and political institutions and theatres.
About Saint Petersburg
Saint Petersburg is a city on the shore of the Gulf of Finland. Established in 1703 by Peter the Great, Saint Petersburg was the capital of Russia for two centuries, and has witnessed some of the most important historical events. The city is often called "Venice of the North" because of its unique architecture. Petersburg is also very famous for its special creative atmosphere that attracts artists, poets, and dreamers. Two Steps from Europe Saint Petersburg is 400 km away from Helsinki. There are Cultural Mecca Saint Petersburg is rightly called the world's cultural capital. The historical center of the city is protected by UNESCO. The city boasts world-famous museums, theatres, galleries, architectural monuments, cultural and educational institutions: the Hermitage, St. Isaac's Cathedral, Russian National Library, and the Russian Museum are just four of them. Many people visit St. Petersburg to familiarize themselves with Russia's great culture: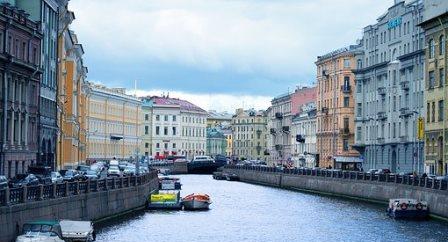 About Kazan
Kazan is one of Russia's oldest cities, located on the Volga River, 820 km away from Moscow. It is the capital of Tatarstan which is home to 115 nationalities. Over 50 % of population is Tatars, with Russians constituting the second largest population group. Russian and Tatar are the two official languages of the region, with completely equal status. Tatarstan is a secular republic that has over 1,000 registered religious organizations. Islam and Orthodox Christianity are the most widespread. Here you'll find mosques, Orthodox, Catholic churches and cathedrals, a synagogue, and other religious buildings and centers. City of Tourists In 2014, TripAdvisor named Kazan one of the most rapidly developing tourist destinations. The capital of Tatarstan, visited by over 1,000,000 tourists every year, was rated third in Europe and eighth in the world.
About Tbilisi
Tbilisi is an economic, political and cultural center of Georgia, which offers lots of fun for locals and tourists. The city was founded by the Georgian King of the 5th century and became the capital in 6th century .With its rich history and diversity of nationalities living here, you can find buildings of deferent architectural styles. In the center you can see modern avenues and old narrow streets, particularly interesting for tourists can be medieval town
You can see in Tbilisi Christian churches and mosques and synagogues , which are located next to each other, This indicates a high level of tolerance in the city .Among the most interesting sights can be identified Narikala Fortress , Sioni Cathedral , Tbilisi Opera and Ballet theater , museums and other important places . The city has 200 schools and nearly 100 higher educational institutions .Students come to study here from deferent countries. Georgian Medical Universities which are located in the center of Tbilisi are well known all over the world. Tbilisi is modern city that every year opens itself to the world more and more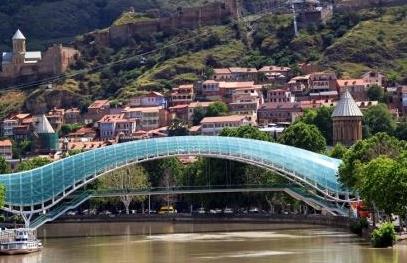 About North Ossetia
North Ossetia State Medical Academy is located in the town Vladikavkaz one of the most beautiful towns of the Large Caucasian Mountains. The nature of the North Ossetia is picturesque and original. Here we can see magnificent mountains, capped with snow and glaciers, green alpine meadows and impetuous rivers. The climate of North – Ossetia is temporally continental.  Vladikavkaz is a large densely populated town with multinational population. Various cultures are integrated here. There are many possibilities for sport and cultural rest with convenience transport communication.