North Ossetia State Medical Academy (NOSMA)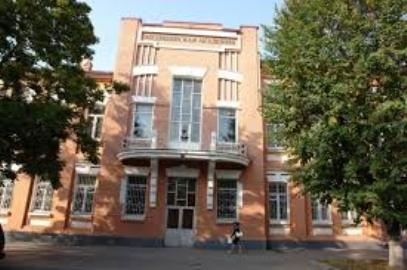 MBBS at NOSMA - A Low cost and best medical Academy in South of Russia
North Ossetia Medical Academy (NOSMA) is a low cost medical academy which was founded in 1939 .It has its own modern clinics of general medicine and dentistry. NOSMA is recognized by WHO, MCI and other medical world councils.  There are research laboratories in the Academy and Institute of biomedical research and scientific center. Hundreds of International specialists have been prepared since last 10 years for foreign countries such as Syria, India, Lebanon, Morocco, Sudan, Greece, Baltic States, etc
North Ossetia State Medical Academy is located in the town Vladikavkaz one of the most beautiful towns of the Large Caucasian Mountains. The nature of the North Ossetia is picturesque and original. Here we can see magnificent mountains, capped with snow and glaciers, green alpine meadows and impetuous rivers. The climate of North – Ossetia is temporally continental. Vladikavkaz is a large densely populated town with multinational population. Various cultures are integrated here. There are many possibilities for sport and cultural rest with convenience transport communication.
Study Medicine at Medical Academy NOSMA
NOSMA was founded in 1939. Since existence , over 21 000 highly qualified specialists have been graduated from the Academy. The graduates of NOSMA successfully work not only in the republic but in all regions of Russian Federation and abroad. At the 41 chairs of the academy work 384 professors and teachers: 53 Doctors of Medical Sciences, 34 Professors, 242 Candidates of Medical Sciences, and 62 Assistant Doctors. International activity was put in use from 1991, for this period many specialists have been prepared for foreign countries such as Syria, India, Lebanon, Morocco, Sudan, Greece, Baltic States, etc
There are 6 faculties in the academy: medical, pediatric, Dental, pharmaceutical, medico – preventive and the faculty of post-graduate education (internship, residency, post graduate course). The faculty of post-graduate education is preparing to graduate in 15 specialties, clinical residency in 31 specialties. Annually specialization and advanced training in 25 specialties is conducted in academy. In NOSMA operates department of pre-university training and further education for foreigners.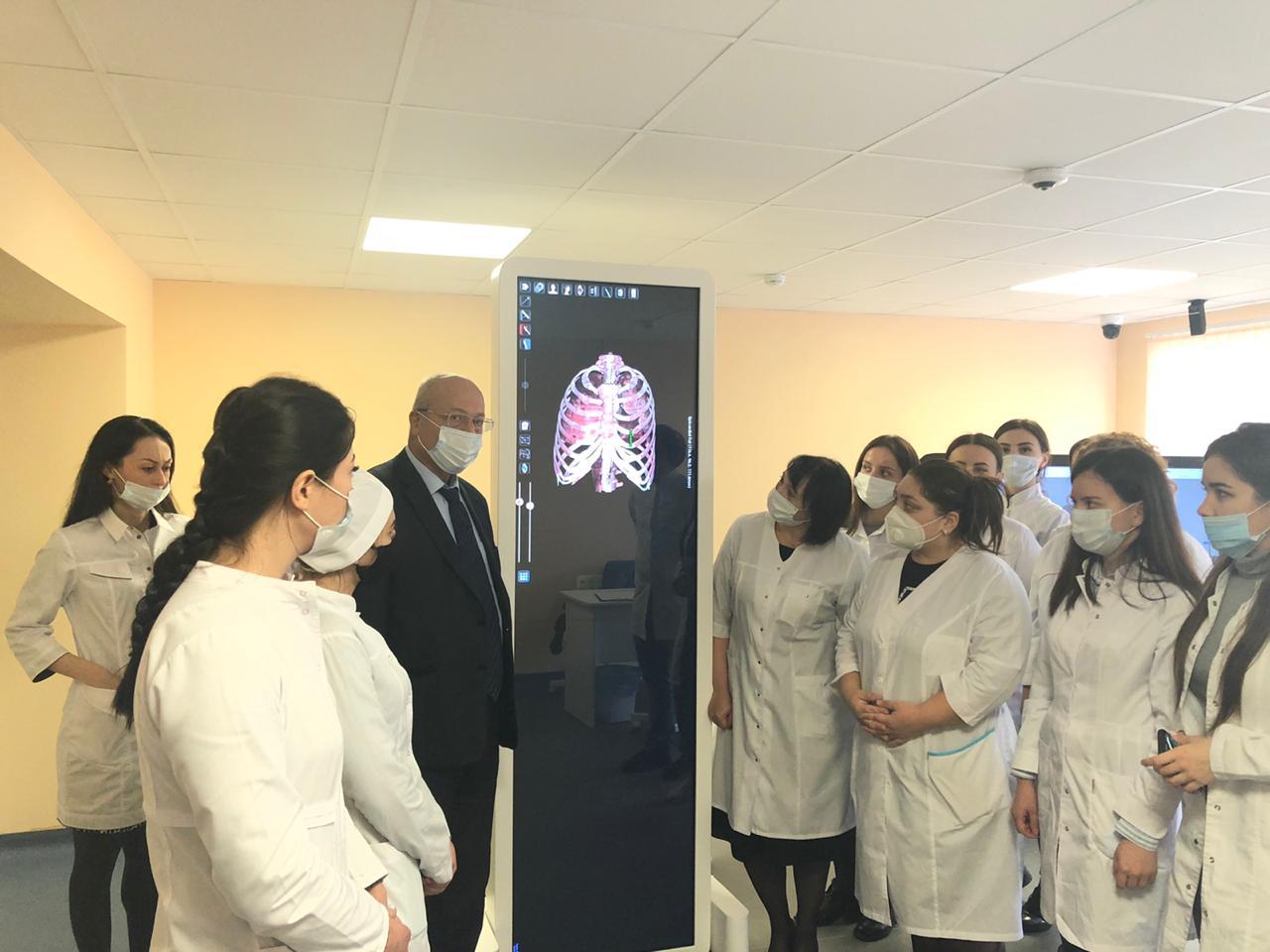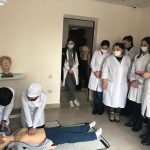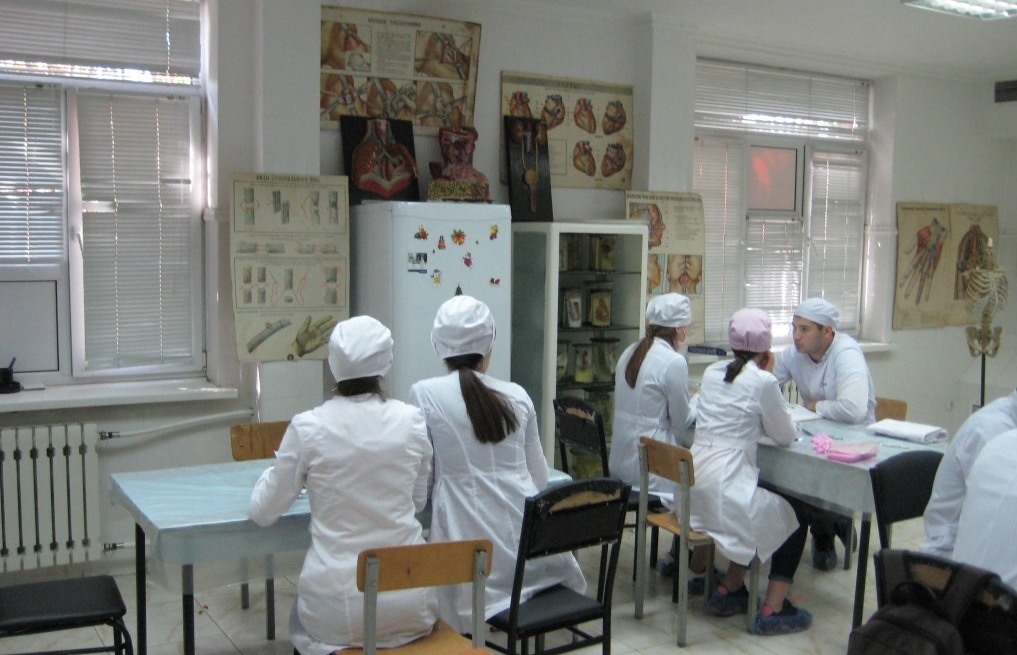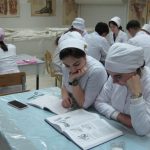 NOSMA has its own clinics of general medicine and dentistry with modern equipment installed. Clinical structure is based on large healthcare institutions of the republic, the bed space of which is more than 6300 locations. Along with the professional training it has all the conditions for research work. There are research laboratory in the Academy and Institute of biomedical research and scientific center of Russian Academy of Sciences. Students of the Academy take part in the international conferences and workshops. Students have access to a library with rich fund of special literature and fiction numbering more than 428000 copies of publications. In the library operates an electronic reading room equipped with computers with Internet access. In the Academy is opened the Testing center, the center of the practical training, which is designed for classroom and extracurricular self-study and is equipped with modern equipment: dummies, phantoms, clinical examination of the patient simulators.
An important direction of  NOSMA's activity is the development of international relations, in particular, partnership relations with the German Academic Exchange Service (DAAD). The Academy is developing dynamically scientific-pedagogical and methodical schools.
Faculties
Faculty of Pharmacy, Faculty of Dentistry, Faculty of Pediatrics, Medical-prophylactic faculty, Medical Faculty, Specialties, Medicine, Dentistry, Pediatrics, Medical and Preventive Medicine, Pharmacy, Nursing
Library
All the Russian Medical institutions are constructed in a campus system i.e. educational buildings, library, mess, hostels, sport complexes; playground, cultural complexes and park are situated in one campus.
Over 600000 books written by Russian and foreign authors are available at average in a university library. The library is connected with the World Med Line System, where all information regarding the latest findings in Medical field are updated. It has three reading halls with a capacity of more than 200 seats.
Hostel
International students are provides with comfortable living conditions at 13 hostels (halls of residence. Hostels currently accommodate more than 4500 students. Comfortable rooms and flats are also available with better standard on commercial basis. Here are many hostels, which can accommodate more than 2000 students. All the hostels are flat type i.e. with attached bathroom, toilet and kitchen. The hostels are centrally heated. The hostels are fully furnished. The basic system is two students in one room. Separate arrangements for boys and girls. In case of unavailability of rooms in the hostel, The "study n Eurasia" project managers assist students to find better living places and accommodate them, in case necessary.
Other facilities
On the territory of the Academy there is a canteen with a varied diet. Accommodation is available in the hostel a 5-minute walk from the Academy building. All conditions for the maximum development of creative and sports activities of the person: work collectives of amateur performances, sports clubs operate here. The Academy has four sports and fitness centers: shooting gallery, a sports ground. There are museums: of Health Organization of North-Ossetia, biological and anatomical museums at the territory of the Academy.
Specialty and duration of courses;
Pediatrics, Medical and preventive care, General Medicine – 6 years
Dentistry, Pharmacy, 5 years
Residency Anesthesiology-resuscitation, Infectious diseases, Dermatovenerology, Cardiology, Neurology, Otorhinolaryngology, Oncology, Ophthalmology, Health organization and public health, Pediatrics, Psychiatry, Pulmonology, X-ray, Rheumatology, Emergency medicine, Social hygiene and orthopedic, orthopedic, orthopedic, orthopedic, orthopedic , Surgical dentistry, Surgical dentistry, Therapy, Traumatology and orthopedics, Urology, Pediatric surgery, Physiotherapy, Clinical Pharmacology, Surgery, Obstetrics and Gynecology, Clinical Medicine – 2 years
Residency: learning local language is necessary for 10 months, plus 2 years courses
North Ossetian State University MBBS Tuition Fee:
FEE STRUCTURE; North Ossetia Medical Academy (NOSMA) 
Prices in Rubles per year – Average exchange rate 65 Rubles to USD – 
Preparatory( 10 months) -120.000R(2000$), General medicine(6 yrs bilingual) -220.000R to 250,000R(3400-3700$), Dentistry (5yrs bilingual)-200.000R(3000$),Pediatric (6 yrs bilingual )-220,000(3500$), Pharmacy(5 yrs bilingual) 180.000R(2800$), Medical biochemistry (6yrs bilingual)-200.000R(3000$), Residency ( 2yrs)150.000yr(2300$)+(10mo Russian)120.000R(2000$). Hostel about 300$/yr or Comfort-1200 $/yr, Health insurance abut 300 $/yr and living costs about 3000$/yr
MBBS Admission 2021-2022
The Academy accepts students for session 2021-2022  September-January intake. The documents are accepted from May 2021and onward .The students who are interested to study at NOSMA should send us their following documents.Filled Application Form (form follows on request), Copy of Passport or ID card, Copy of School Certificate with transcript
Legalization of documents
Consular
This procedure is carried out in 2 stages:
Witnessing of documents by competent authorities of foreign affairs (Ministry of Foreign Affairs) of the country of issue of the document (depending on legislative requirements of the country of issue: generally the original, in some countries – copies) – the corresponding stamps with the indication of the position and the signature of the assuring person are put down;
Witnessing of documents by consular services of the Russian Federation (consulate or embassy of the Russian Federation) in the country of issue of the document– the corresponding stamps with the indication of the position and the signature of the assuring person are put down.
Or •«Apostle» –a- simplified legalization procedure.
The "Apostle" stamp on the official document, proceeding from bodies and organizations of member countries of the Hague convention of 1961, which abolishes the requirement of consular legalization of foreign official documents:
Following documents
Guarantee for fulfillment of payment conditions.
Fill in the application form accurately.- when you receive application form
Attach the following documents:
Scanned copy of marks (grades) of completion of higher secondary education / tertiary education.
Scanned copy of your Passport.
Financial support letter. From the bank and or from Parents attested by bank
Provisional admission: After fulfilling all the conditions and upon acceptance you will be provided with a provisional admission letter (in electronic format) upon request.
Confirmed admission: As soon as your visa invitation will be ready, we will mail you your visa invitation. You can also do a prepaid order of express courier.
After you receive the visa invitation, stamp your visa in the Embassy (Consulate) of Russian Federation.
Photos for Visa and for documents in Europe 3×4 cm total 10 pc
The following are the visa requirements to get study visa of Russian Federation.
Filled Visa Application Form
International Passport (Traveling Document valid not less than two year).
Original Invitation Letter from the University
Original School Certificates ( O level/ SSCE/ HSSC , Bachelor or Master Degree if available), (should be legalized)
General Health- Medical Certificate issued at least two months prior the entrance in to Russia (should be legalized)
HIV- AIDS test issued at least two months prior to the entrance (should be legalized)
2 Pictures 3.5 x 4.5 cm
To and Fro Air ticket valid for one year.
P.S.: In some countries Embassy of Russian Federation require legalization of documents from specific departments.
P.S: In some specific countries Russian embassy require some additional documents.
2) ONLINE APPLICATION FORM NOSMA download here
Contact us   + 7 968 8478905 whatsapp   Email: medic.eurasia@gmail.com
At your services:
Administration Whatsapp : + 7 968 8478905
Email: medic.eurasia@gmail.com